Shape memory components
Are you looking not at semi-finished products but rather a component or a finished system– like the majority of our customers? Then your semi-finished product will be subjected to additional processing steps. During these steps, an immense variety of possibilities to manufacture your component in such a way that it meets your requirements lies at our hands. Because you can benefit from the fact that Ingpuls manages and controls the complete value chain of SMA. This implies that even your greatest special requests can be realised using a large network of partners.
Examples for pseudoplastic shape memory components
In your application, pseudoplastic SMA actuator wires provide highest actuating forces in the small and confined space. When the actuation temperature is reached, they will recall their original geometry at a time before their deformation (tension, bending, torsion). By undergoing this process, they execute large mechanical work expressed by their actuating force and actuating path. Provided as pseudoplastic sheet metal elements, SMA are primarily used as compact lifting actuators. SMA sheet actuators are suitable for the purpose of providing high actuating forces in the case of moderate actuation paths in confined space. They are used either where a three-point bending-support is relevant or as a cantilever arm being clamped on one side. However, your pseudoplastic actuator wires, sheet actuators and others can also be tailor made for you: Depending on the application, these may consist of standard or special alloys: Thus, your SMA component will behave exactly according to the load and function that you require for your specific application.
Examples for pseudoelastic (superelastic) shape memory components
Superelastic components are often used in medical technology. Although they are made of metal, their behaviour is characterized by being as bendable as rubber and susceptible to stretching and distortion. At the same time they will always return to their original shape – without heating: A highly flexible metal, being up to 100 times more deformable than conventional steel, while behaving reversibly. In this case, when increasing temperature, you are not trying to induce a change in shape into an earlier determined shape: Instead, in the case of superelastic shape memory components, austenite as the high temperature phase is already present at room temperature (or ambient temperature, or operating temperature). Thus, superelastic shape memory components can to a certain extent be viewed as pseudoplastic components which have already surpassed their transformation temperature at the prevailing temperatures.
The purpose of pseudoelastic SMA therefore is different: Being that, you can reversibly deform the material mechanically. This behaviour is often desirable in medical technology. Besides medical technology, two properties are particularly interesting: When used as a spring, the material exerts a constant spring force with extremely low spring stiffness, resulting in a constant force independent from the deflection of the spring. And in other applications, this behaviour allows you to reduce vibrations by mechanically inducing deformations (more on this in the section SMA Academy Characterisation).
Exemplary applications of pseudoplastic and pseudoelastic shape memory components
The following PDF document gives you an insight into the different applications:

Pseudoplastic and pseudoelastic SMA components as PDF
In order to convert a semi-finished SMA product into a shape memory component exhibiting exactly your desired properties, various shaping processes are carried out. The forming methods therein include a mechanical part and process-related heat treatments. The mechanical part consists of processing steps which should generally already be known to you. As a result, you will obtain moulded parts in a 2D or 3D configuration. The heat treatment (HT) on the other hand is aimed at setting your desired material properties and function parameters. Then, a final heat treatment takes place. If this final process step – referred to as shape setting heat treatment – is not undertaken at Ingpuls (e.g. wires that are merely cold-drawn), a targeted HT is required at your premises in order to set the functional properties of the material. The following table provides an overview of common methods which can be used for your desired components.
Possible processing methods as PDF
Available components
Your component is individually developed for you and based on the know-how of Ingpuls, which covers extremely complex interdependencies within the area of SMA. This implies that for the available components, you may also choose from a variety of geometric shapes. For this, you should generally distinguish between standard components and special components for actuator systems (actuator elements). Special components for actuator systems exhibit additional properties.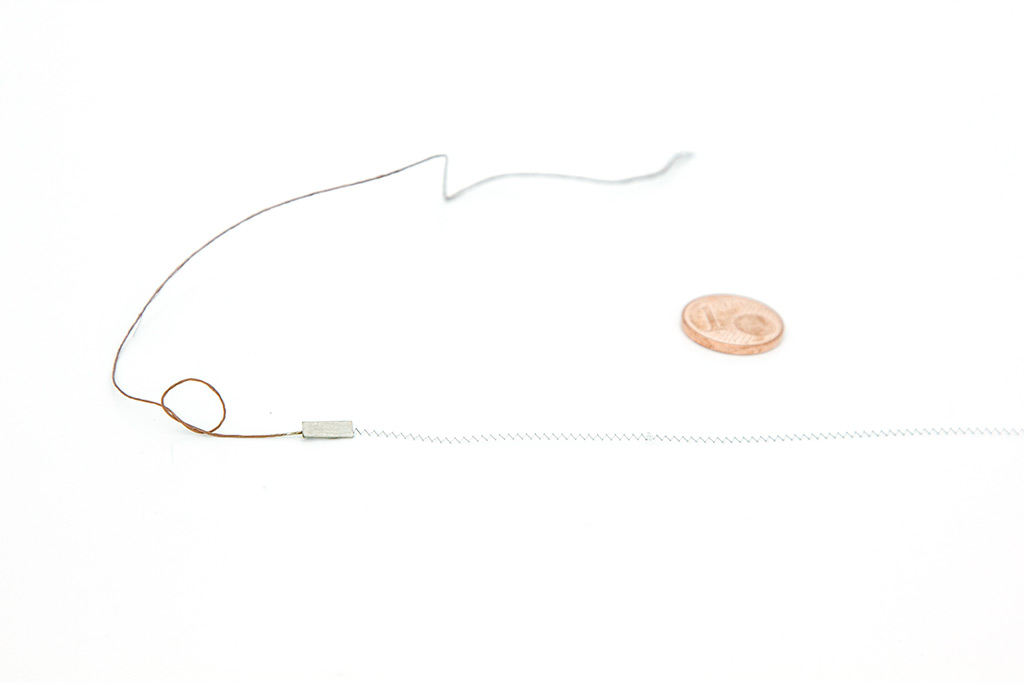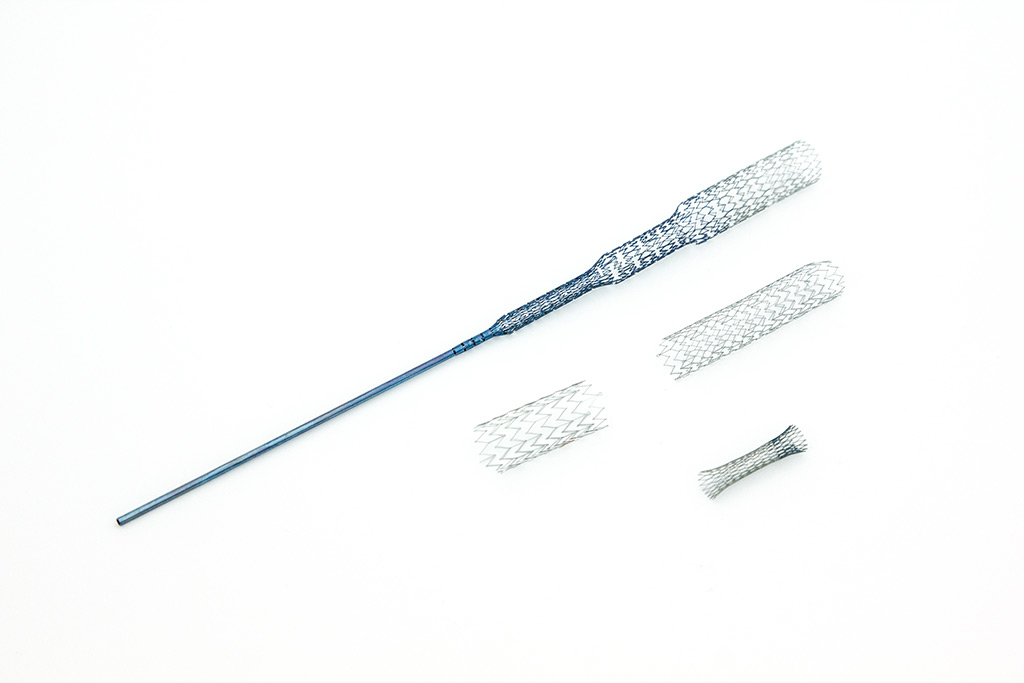 You will find the standard components available in the following overview. You will also be able to determine from which type of semi-finished product they originate:

Portfolio standard components as PDF
Using the standard delivery program, you and your explicit application give rise to benefiting from the possibilities of SMA. Consider the following: If these possibilities are already obtained using standard components and actuators, how big do you imagine your potential to be where a custom solution would deliver your exact requirements?
Components surfaces
NiTi based SMA exhibit a thin oxide film of TiO (titanium oxide) due to their production process – unless they are heat-treated in vacuum installations. This layer has an auto-passivating effect and thus protects against corrosion; moreover, it improves the bio-compatibility. Nevertheless, some customers desire processed surfaces. This may be for purely aesthetic reasons – as is often the case in medical technology – or also for technical reasons. Technical reasons for surface processing for instance may prevail if your components will be subject to cyclical loads: The reason for this lies in the circumstance that in conditions of technical loading, crack formation always will begin at the surfaces; in this way a good surface quality significantly increases the service life of your components. For processing the surface, the following methods are used, becoming more costly in ascending order:
| | |
| --- | --- |
| Surface processing method | Costs (qualitative) |
| mechanical grinding | + |
| mechanical polishing | ++ |
| Sandblasting | +++ |
| Trovalizing / Vibratory finishing | +++ |
| Pickling | ++++ |
| Electropolishing | +++++ |
As you can see, a plethora of possibilities is at your choice. And based on a deep understanding of shape memory alloys, your ideas can be converted to tailor-made solutions: Since Ingpuls controls the entire process chain, it is also possible to influence the value creation process at any point. In this way, in the end your SMA components will actually portray the effect which you previously intended in your requirements.
How to tell us the requirements for your component
You can see that your desired properties must be understood precisely already in the phase of alloy and component development. It might seem unusual to you that the further aspects of the situation in which your component or solution is installed may have a significant influence on the functionality of your parts. Therefore it is highly recommended to prepare and transmit the full set of your requirements. Wishing to close a mutual non-disclosure agreement helps both sides. Both parties benefit from an open exchange, ensuring a target- and solution oriented open discussion. This has a high impact for the probability successfully generating your SMA solution.
For documenting and forwarding your requirements, please make use our standardised query process. This ensures that:
you will significantly reduce the response time to your inquiry
you will receive a qualified answer in all cases: Even if it turns out that your requirements may not be ideally met by using SMA.
you can ensure the integrity of your data.
you will empower us with finding a solution which really corresponds to your entire requirements
Typically, the option of a non-disclosure agreement will be mentioned as soon as you contact us. It is at this stage that you will simultaneously receive a questionnaire for your technical requirements.
Individual actuator elements based on shape memory alloys
For newly developed products and solutions, individual actuator elements can be produced as a component which meet the requirements for your pre-defined installation space, while at the same time achieving the required actuating forces and actuating paths. If necessary, we can support you in the design and testing of actuator elements based on shape memory metals. If you prefer application-specific systems and complete actuators based on NiTi-SMA instead of components and elements for actuator systems, then you might want to take a look at the following page (systems and actuators).
You already have a specific concern or initial questions about SMA?