Renewed award for the innovative processes in the company
Award-winning innovative strength: This award honours particularly innovative medium-sized companies – now for the 28th time. Ingpuls had previously proven its innovative strength in a scientific selection process. On behalf of compamedia, the organiser of the TOP 100 innovation competition, innovation researcher Prof. Dr. Nikolaus Franke and his team examined Ingpuls' innovative strength. The researchers used around 120 test criteria from five categories as a basis: Innovation-promoting top management, innovation climate, innovative processes and organisation, external orientation/open innovation and innovation success. The core question is whether innovations are the result of a planned approach or a product of chance, i.e. the repeatability of innovation performance. And it is about whether and how the corresponding solutions succeed on the market (more information on the test criteria at www.top100.de/pruefkriterien). Due to the current situation, there was also a special section in this round in which the entrepreneurial reaction to the Corona crisis was examined. The medium-sized company is now among the top innovators for the second time.
Ingpuls is awarded Top 100 Innovator for the 2nd time:
Ingpuls is active in numerous industries, including the automotive, medical technology and household appliance markets. The aerospace industry also benefits in its demanding applications from solutions based on shape memory alloys (SMA) from Bochum. SMA are metallic materials made of nickel-titanium that can 'remember' their original shape after an apparently plastic deformation through heating as soon as the temperature changes accordingly. The technology has been around since the 1950s, but shape memory alloys were primarily used only in medicine (also known here as Nitinol).
Ingpuls GmbH has made a name for itself in the field of shape memory technology over the last 10 years, following its university spin-off. During this time, the spin-off has developed not only into a series supplier, but also into one of the most innovative SMA companies in the world. In addition to opening up new and attractive areas of application, Ingpuls has succeeded in producing nickel-titanium alloys with particularly low levels of impurities using conventional process technology. In this way, the quality of the material could be significantly increased.
At the same time, Ingpuls significantly expanded its development and production capacities by moving into a new company location in July 2020, so that the increased demand from medical technology and other industries can be met in terms of capacity.
Dr. Christian Großmann (CEO) commented:
"We are pleased that we have been awarded again in the course of our second participation. The TOP 100 competition does not evaluate a product or a special achievement, but rather the innovation processes of companies and their innovative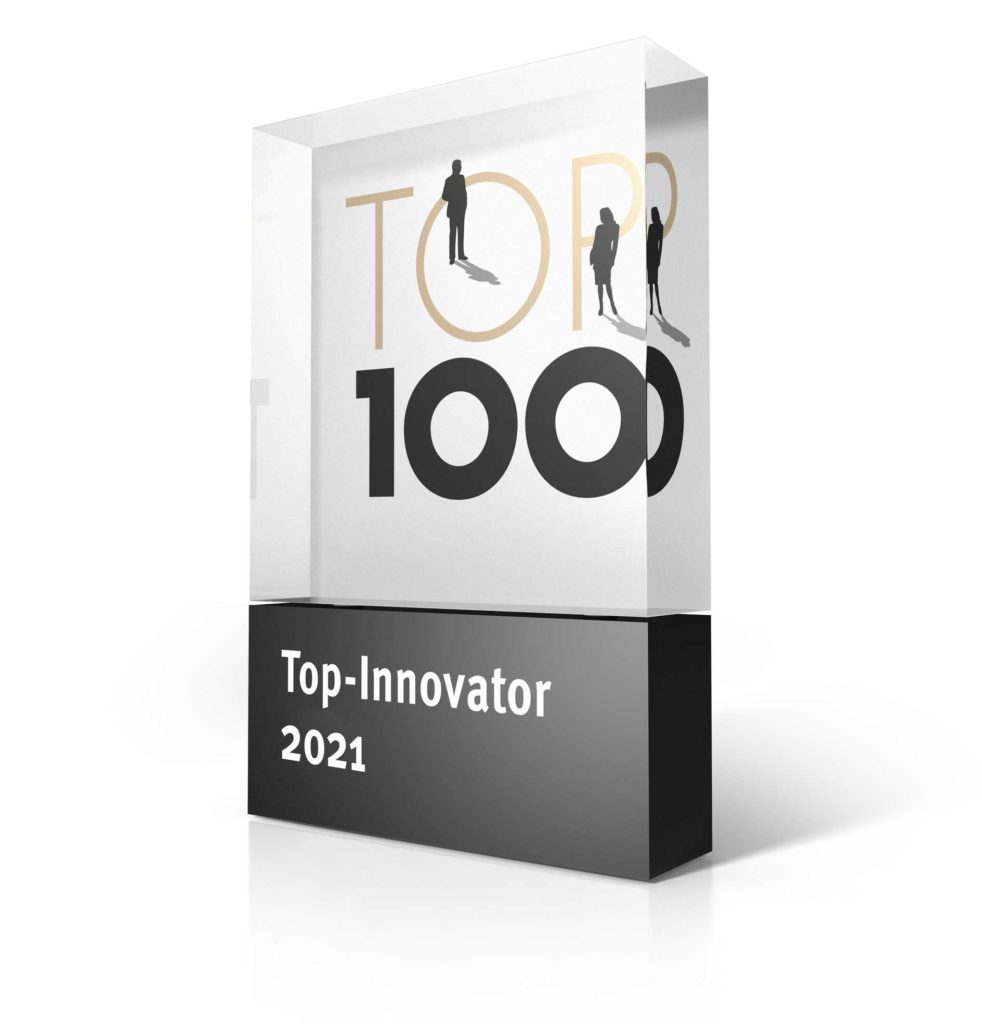 ability. This year, we will launch a whole series of new products to address the various markets. This is the result of our efforts at the process level and only possible due to the innovative strength that is anchored in our team."
Prof. Dr. Nikolaus Franke, the scientific director of TOP 100, is impressed by the award-winning medium-sized companies. "The TOP 100 companies have consistently geared themselves to being as innovative as possible," he notes. On 26 November there will be another reason to celebrate: then all the award winners of the current TOP 100 year will come together to receive congratulations from Ranga Yogeshwar at the 7th German SME Summit in Ludwigsburg. The science journalist has been mentoring the innovation competition for ten years.More info here: www.top100.de